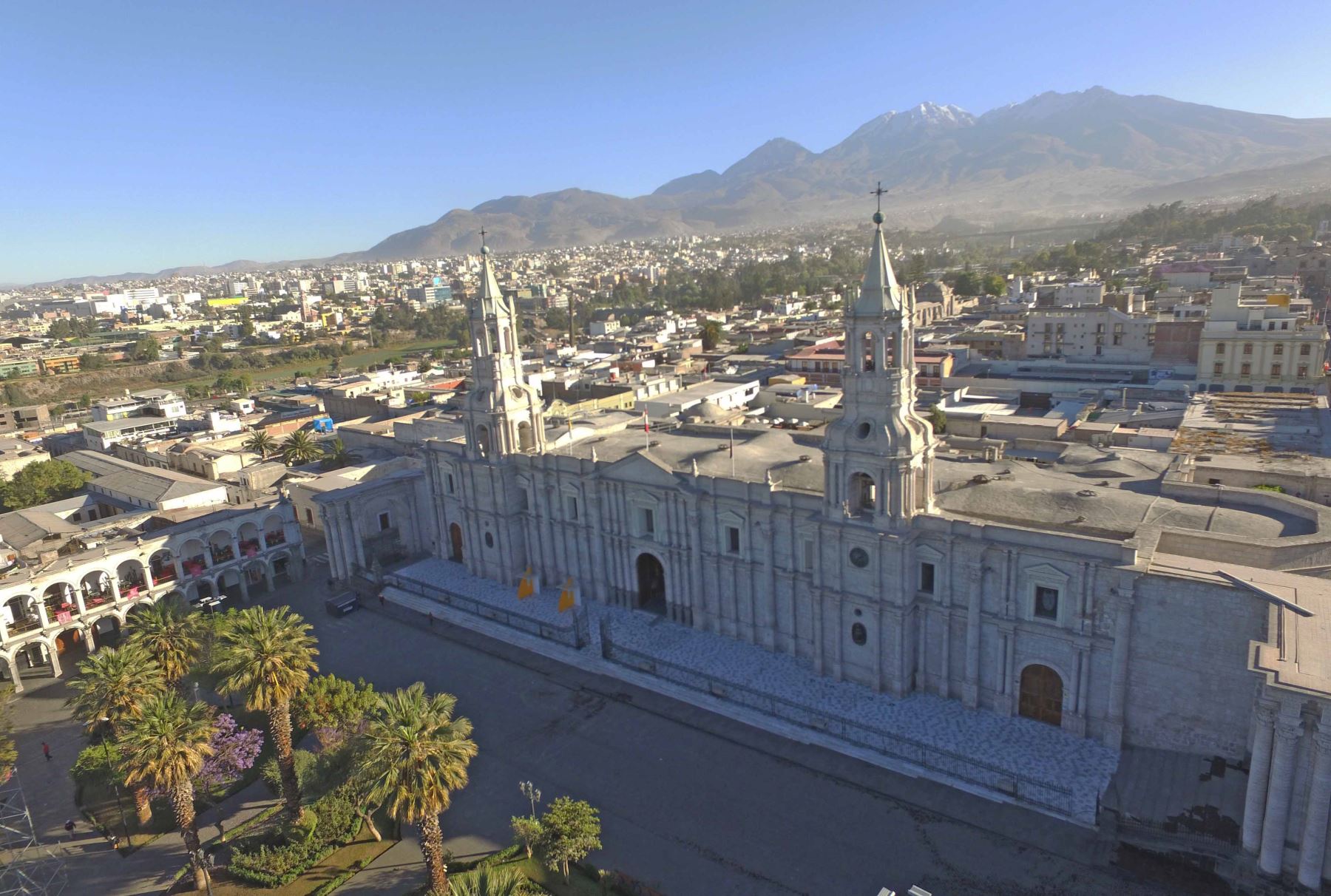 city ​​of Arequipa selected for the IDB's future tourism program | News | ANDEAN
19:40 | Arequipa (Arequipa region), June 20.
The city of Arequipa has been selected for the future tourism program launched by the Inter-American Development Bank (IDB)which will allow it to revive tourism and meet post-pandemic challenges, Robert Sanchez, Minister of Foreign Trade and Tourism said Monday.
As a result, the White City – as Arequipa is known – will receive an assessment of its technology readiness and a plan to accelerate the adoption of technology by its tourism businesses.
Arequipa is one of the most popular destinations in southern Peru. Its historic center offers plenty of accommodation options and is the hub of some of the best and most iconic picanterias (restaurants specializing in spicy dishes).
The historic center of Arequipa was declared a cultural heritage site by UNESCO in 2000.
This program aims to help the Latin American tourism industry become more competitive and sustainable by embracing digital and emerging technologies.
It is financed by $1.5 million in non-reimbursable resources for technical cooperation from the Spanish General Cooperation Fund at the IDB.
The contest featured tough competition among 107 destinations in the region. The ten selected for the Future Tourism Program are:
1. Argentina: City of Cordoba
2. Brazil: Fortaleza
3. Chile: Puerto Varas
4. Colombia: Capital District of Bogota
5. Ecuador: Galapagos Islands
6. Ecuador: Metropolitan District of Quito
7. Guatemala: Antigua-Guatemala
8. Mexico: Cancun
9. Peru: City of Arequipa
10. Uruguay: Montevideo
The 10 winning destinations were selected based on the quality and breadth of the analysis of current challenges they submitted, the strength of the team assigned to support technical assistance if the destination is selected and from the list of planned activities in order to apply the results. technical assistance.
Each destination submitted this information in a letter signed by key members of the public and private sectors of its tourism industry.
Technical support will offer a unified methodology and customized roadmaps to accelerate the pace of technology adoption among this initial group of Latin American tourist destinations. The resulting pilot model can then be replicated in other destinations in the region.
Prior to the COVID-19 pandemic, tourism in Latin America and the Caribbean was booming and had become a key driver of economic growth and diversification.
The World Travel and Tourism Council estimates that tourism contributed 10% of Latin America's GDP and 14% of Caribbean GDP in 2019.
However, in 2020, direct regional tourism GDP fell by 50%, a much steeper drop than in the service or industrial sectors, which fell by 6% and 7%.
(END) NDP/MDV/RMB
Published: 06/20/2022