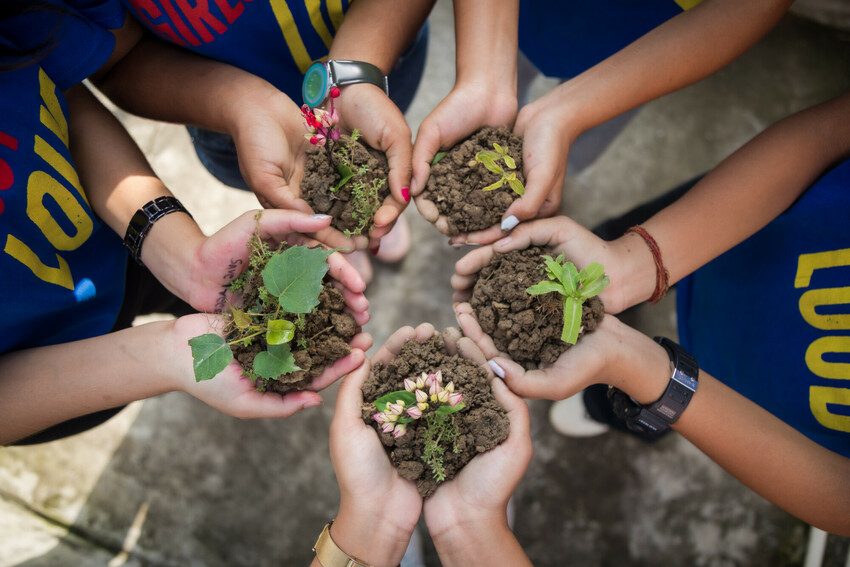 Young people are unprepared for jobs in the 'green economy' – global survey
August 15, 2022
According to our research, young people do not feel sufficiently prepared to participate in the green economy, which is key to tackling the climate crisis.
In a global survey, Plan International found that only one in three young people (29%) between the ages of 15 and 30 felt competent in the skills they considered necessary for jobs that tackle climate change, young women feeling less competent than young men.
A global transition to green economies – defined as low carbon, resource efficient and socially inclusive – is widely recognized as essential to avoid catastrophic climate change and limit global warming to 1.5.ohVS
However, only one in 10 (9%) of 2,229 young people and adolescents surveyed in 53 countries had applied for or are employed in a 'green' job that addresses the impacts of climate change.
Lack of capital and skills are barriers to green jobs
The main barriers to accessing jobs or green jobs were lack of start-up capital, cited by 38% of respondents, and lack of skills, chosen by 32%.
One in three (29%) say they do not know of an accessible job or income-generating opportunity in the green economy.
The imperative for all countries to move from an economy dominated by fossil fuels to a green economy is clear and urgent.

Jessica Cooke, Climate Change Advisor
"Young people today will have to live longer with the devastating effects of the climate crisis and are increasingly concerned about how it will shape their lives and their future," said Jessica Cooke, Climate Change Advisor at Plan International.
"The imperative for all countries to move from an economy dominated by fossil fuels to a green economy is clear and urgent. Yet this research shows us that green jobs are rare and that young people who are about to enter the labor market do not feel prepared to apply for them.
"It is clear that urgent and focused action is needed to rise to this moment and equip young people with the skills and knowledge and provide opportunities to lead and support the rapidly accelerating sustainable economies around the world. If managed well, we have a unique opportunity to not only protect the environment, but also advance gender equality and intergenerational equity, while creating millions of jobs. »
The majority of young people have been affected by climate change
The vast majority of young people (94%) surveyed have been directly exposed to climate change, mainly through changes in temperature, rainfall or seasons, and nine in 10 (95%) also say they are concerned about its impacts.
Despite this, only one in four (25%) see their job as a way to fight climate change and see it as the main factor influencing their career choices.
Only one in three young people (29%) believe that their education has fully prepared them to work on the impacts of climate change.
The main skills needed to work in green jobs were environmental and ecosystem management skills, chosen by 63% of respondents. This is followed by leadership and strategic thinking (52%), research and data analysis (45%) and adaptability, flexibility and resilience (45%).
Young people need more pathways to green jobs
Ahead of COP27 in November, Plan International is urging governments around the world to create more pathways to green jobs. This could include mainstreaming sustainable development and green skills development into education systems and providing young people with career guidance towards green jobs and training opportunities.
The organization also calls for an interdisciplinary approach to climate change education that supports skills development, inclusive opportunities for young people to access green jobs and develop green skills in the workplace – such as internships, loans and seed grants – and policies, strategies and financing that support a just transition to a green economy.
For more information, please see the full report: