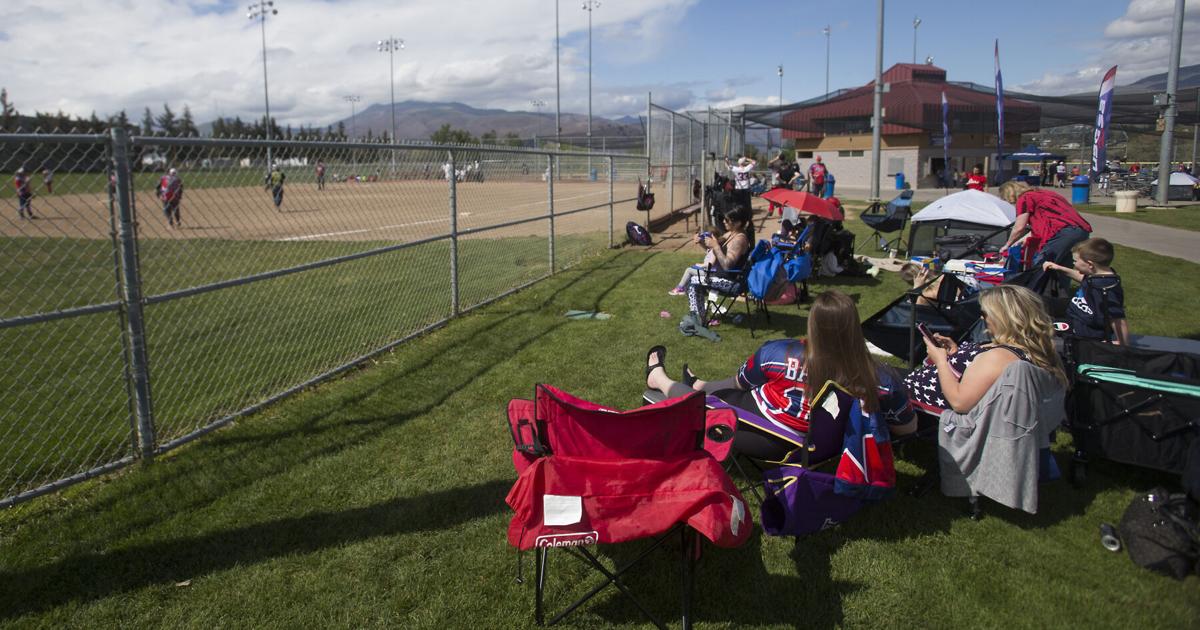 Wenatchee Valley's Sports Tourism Industry, Once Worth $10.5 Million, Is Gearing Up For A Comeback | Business world
WENATCHEE – The bases are loaded for the Wenatchee Valley sports tourism industry as the games line up for a COVID return.
Triple Crown Sports' Northwest Baseball brought 60 teams to the ballparks here the first weekend in April for the Wenatchee Valley season opener – after canceling the tournament the previous two years.
Players aged 9 to 14 – and their families – have arrived to "enjoy the mountain fields and sink their teeth into the 'Apple Capital of the World,'" according to the registration website.
Before the pandemic, the tournament, which has been held in Wenatchee since 2010, included around 75 teams from across the Northwest, using grounds ranging from Cashmere to East Wenatchee.
"Sixty teams were a good turnout after not playing two years," Triple Crown Sports World Series baseball manager Roland Rivera Jr. said in a May 16 email.
This is a step in the right direction for sports tourism.
In 2019, the Wenatchee Valley Sports Division of the Wenatchee Valley Chamber of Commerce estimated the economic impact of regional sports tourism at $10.5 million – that's the money spent by sports participants and their families on hotels , restaurants and other retail purchases.
The Colorado-based Triple Crown Sports tournament that year was credited with bringing in $610,810 in sports tourism spending across the Valley, the fourth-largest generator in 2019 and one of seven youth sports events on the top 10 list.
Third on the list was the Apple Capital Swim Meet, which brought in $661,388 in tourism spending in 2019.
The meet, a fundraiser for Wenatchee-based Velocity Swimming, is back with a bang this year, scheduled for June 3-5, with 900 swimmers coming from Washington, Oregon, Idaho, Alaska and from Canada.
It was canceled entirely in 2020. Last year, a lite version took place, following strict COVID-19 protocols.
"We had to limit the competition to 600 swimmers," Velocity Swimming President Travis Willms said in an email. "There was a ton of interest, especially on the west side of the mountains. At the time, the Wenatchee Municipal Pool was one of the few 50-meter pools open in the state.
Organizers limited the number of people who could be inside the pool enclosure, which also meant spectators had to stay outside the pool, he said. Masks were mandatory for everyone not in the water.
"All of these limitations made it harder to hold a swim meet, but we were grateful to have one," he said. "Apple Capital, along with our other summer Starlight meets, is huge for our team. We use the money from these two meets to financially support our team for a year. This helps keep our monthly dues affordable for our swimming families. "
He also noted the aspect of sports tourism.
"Of the 900 swimmers, only about 70 come from Velocity. That means the other swimmers fill hotels, restaurants and other local tourist spots," he said.
Estimates of sports tourism spending in 2020 and 2021 are not available as the chamber's job tracking the numbers has been scrapped due to pandemic-induced budget cuts.
Jerri Barkley, director of destination marketing operations for the chamber, said the chamber isn't sure if it will be brought back.
Even without official estimates, the signs of the resurgence of sports tourism are tangible.
"The long-running local tournament, the Sterling Invite, is currently being planned," Barkley said. "Triple Crown, which is an out-of-region business but a long-running event, returned this year and is committed for the next five years."
Topping the list in 2019 was the Washington State Special Olympics, with 2,500 people from across the state spending about $1 million, according to the report. The 2020 annual Winter Games, scheduled just before the pandemic shutdown, included approximately 1,200 participants and their families and 700 volunteers. Cross-country skiing and snowshoeing were canceled due to lack of snow that year, but downhill skiing at Mission Ridge Ski & Board Resort and indoor events — basketball, ice skating and cheerleading — went on. held as planned, using gymnasiums across the valley, the Town Toyota Center and the Wenatchee Convention Center.
The games were canceled in 2021 and again this year, although it was a close call.
"We had this planned," said Caryl Andre, who helps organize the games and is a recreation supervisor for Wenatchee City Parks. "It was in the books. We had prepared the premises. Then the state called for a rollback — about a month before it happened.
At the time, COVID cases were increasing.
"It was a matter of safety. The population of people involved have quite severe medical difficulties and are more likely to get sick," she said.
He'll be back next year, though.
Back at the Chelan County PUD-owned ball diamonds at Walla Walla Point Park and Kirby Billingsley Hydro Park, where COVID canceled all tournaments in 2020, activity is resuming — by locals and visitors alike.
Ball diamonds are usually full from the first week of April through Labor Day with softball tournaments and league games, PUD spokeswoman Rachel Hansen said. The football teams then come into play, using the pitches until November.
"Part of the attraction of Chelan County is the free and greatly reduced use of Chelan PUD sports fields," she said, a benefit aimed at "improving the quality of life in Chelan County ". Reservations are free except for tournaments. Tournament reservation fees are well below market at approximately $100 per court per weekend for non-profit organizations, approximately $300 per court per weekend for for-profit organization use, a- she declared.
"In 2021 we saw fewer tournaments – less than half the historical average. Tournaments tended to be smaller," Hansen said. "In 2022 we plan to return to a full schedule, based on bookings we've seen so far."
Trends, however, aside from COVID, are changing, with growing interest in football, lacrosse, volleyball and pickleball fields.
"Softball and baseball tournaments have been on the decline in recent years," she said. "Since the recent overhaul of the volleyball courts at Walla Walla Point Park and Kirby Billingsley Hydro Park, we are now scheduling tournaments."
Other events that often attract outside participants, such as bike rides and races, have held up, she said.
Chamber's Barkley said one of the challenges in bringing outdoor tournaments back – at least initially – is that local courts and facilities were initially limited to community use.
"Welcoming the return of sports will be a process and we are working on it in all aspects," she said, which includes a thorough review of the amenities the valley has to offer now and could in the future.
Andre at City Parks said local usage is definitely coming back to the rhythm of things, including baseball and youth football.
"Everybody's back to doing their thing," she said.
Economic impact of sports tourism in the Wenatchee Valley
Figures taken from previous Wenatchee Valley Sports Council reports. Estimates are based on attendance reported by sports organizers for visitors. In 2010, the industry formula was that the average sport tourist spent $99 per day on hotels, meals, and services.
Top 10 Sports Tourism Spending Events in 2019
Washington State Special Olympics (March 1-3): $1,000,508
US National Figure Skating Showcase (July 31-August 4): $949,051
Apple Capital Swim Meet (May 31 to June 2): $661,388
Triple Crown Baseball (April 6-7): $610,810
Sterling Invite Girls Softball (May 24-27): $417,633
Lights Out Volleyball Tournament (January 12-13): $331,116
Mountain Bike State Championships (June 2): $314,097
US Pacific Coast Figure Skating Sections (November 12-16): $303,691
Steve Talbot Basketball Invitational (January 25-27): $291,938
Wenatchee Marathon (April 20): $238,858