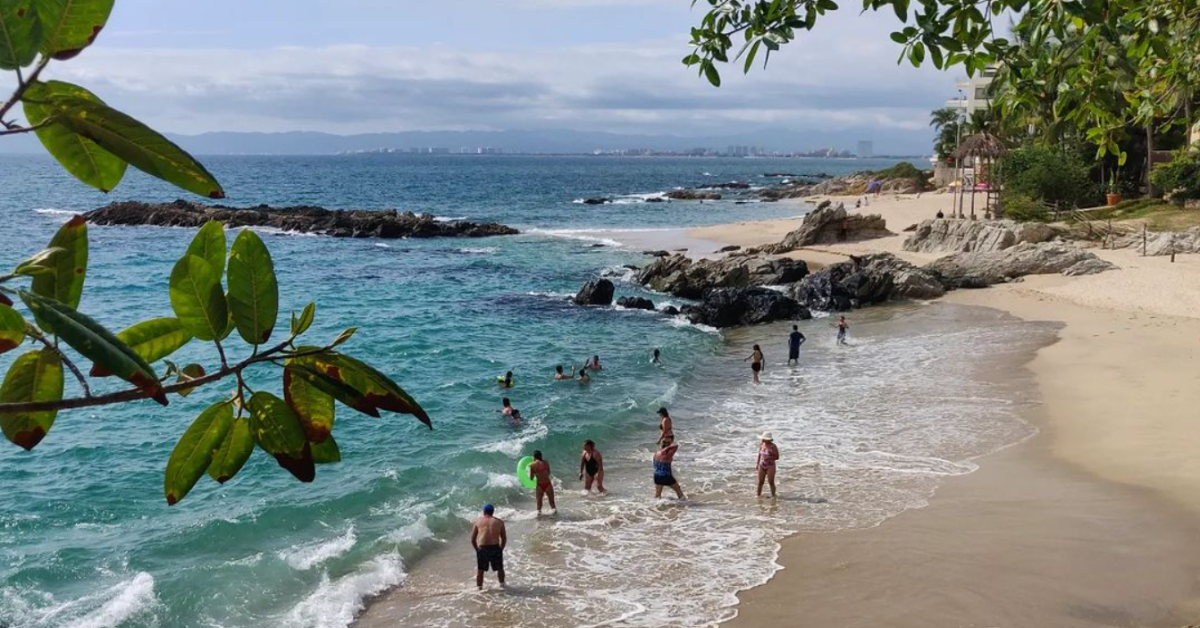 Monkeybox cases in Puerto Vallarta have not affected tourism
The increase in coronavirus infections, as well as the presence of Monkeypox, did not affect reservations for the summer tourist season in Puerto Vallarta.
According to the director of the Public Trust for Tourism Advertising and Promotion of Puerto Vallarta, Luis Villaseñor Nolasco, there was no impact on reservations for this month or for the summer.
"It did not cause any concern among the tourists who booked, and that with this pandemic we have learned to be more informed, more educated, to know a little more about the subject and, above all, to take care of us", added the director of Fidetur.
Thus, in the case of Covid-19 – he added – the rates remain low in the destination, "in the State too, which has been a leader in the management of the pandemic, and since the question of the vaccination of miners is progressing as well, it's also gonna come down to us having more herd immunity in the city Well, the monkeypox issue, well, we've heard more from the health authorities, learning a little more about this virus, which is low lethality and low contagion," he said.
The first case of monkeyboxing in Jalisco was reported in Puerto Vallarta by a male tourist visiting the town for Texas gay pride. At least four additional cases have been linked to the tourist, who was diagnosed in Puerto Vallarta and fled the hospital when asked to self-quarantine, where he then knowingly returned home, putting the passengers in danger.
Villaseñor Nolasco pointed out that with the pandemic there has been greater awareness in the sector and they have learned to take better care of themselves, all this so as not to continue to be affected by this virus and to others.
"Despite the fact that some measures have been removed, since the decision that has been made is to continue to protect destination staff, use face masks, disinfect areas to create healthy spaces for employees and visitors, and that will help us stop any contagion," he stressed.
Since the start of the Covid-19 pandemic, Puerto Vallarta immediately implemented biosecurity measures, which it has continued to maintain so as not to continue to be affected by closures or capacity reductions in hotels and restaurants.

Trending stories right now on PVDN
Tropical Storm Celia continues to intensify: heavy rains in Jalisco and Nayarit

Tropical Storm Celia continues to intensify off the Mexican Pacific coast and is expected to become a Category 1 hurricane between Friday and Saturday. According to information from the National Meteorological Service, the cyclone is currently located 395 km south-southwest of Manzanillo, Colima, and 430 km south of Playa Pérula, Jalisco. Maximum sustained winds…

The United States includes the Mascota-Vallarta highway on its alert list

After the United States government included 30 of Mexico's 32 states in its travel warning, the US Embassy is also calling for people not to drive on some highways in the country, including State 544, which leads from the municipality from Mascota to Puerto Vallarta. In its latest travel advisory, published in June…

Mexico fails aviation safety assessment; maintains category 2

After more than a year since the United States downgraded aviation security in Mexico to Category 2, the Secretariat of Infrastructure, Communications and Transportation (SICT) announced this Thursday that it will continue as category 2 for at least a few more months. Through a statement, the agency noted that from June 13 to…

COVID-19 testing centers removed from Puerto Vallarta airport

After most countries abolished the obligation to present a negative Covid 19 test to enter their territory, in particular the United States, the main destination for Mexicans, the Pacific Airport Group announced on Thursday the withdrawal of the laboratories which were activated for nearly a year. a year and a half. From its opening until…

The Tracy Lee Stum 3D Museum is coming to Puerto Vallarta

As part of the great diversity of activities to be carried out during the summer, the Tracy Lee Stum 3D Museum arrives in Puerto Vallarta, an attraction that adds to the cultural and entertainment offer offered in the destination, with paintings interactive 3D murals, ideal for taking innovative photos while enjoying the most avant-garde mixology of the…