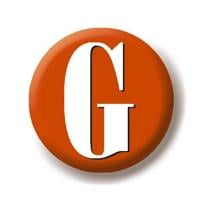 Joplin sees post-pandemic rebound in tourism | Local News
Joplin's post-pandemic tourism numbers appear to be rebounding.
Patrick Tuttle, director of the Joplin Convention and Visitors Bureau, said about 21,000 international visitors came to town in 2021 and spent $4.2 million while there.
These are the numbers from a recent report provided to the office by VISA Destination Insights. The estimates are based on data derived from Visa credit card spending, Tuttle said at a recent city council meeting.
Canada topped the list of international visitors with over 16,700 visitors who, in total, contributed nearly $1.7 million to the local economy. Next is Mexico, with about 2,400 travelers who spent nearly $842,000 in Joplin.
There were over 100 visitors each from Guatemala, the UK, Japan and mainland China, who spent a total of around $630,000. Nearly 300 visitors came from Germany, Guam and Honduras, spending around $200,000.
Tuttle noted that there was one visitor each from Armenia and Tanzania, who each spent $4, the lowest amount of the 103 countries represented in the report.
Kansas City, St. Louis, Hannibal and St. Joseph also participated in the data collection report.
Tuttle said the report shows more than 213,000 international visitors visited Missouri last year, generating more than $162 million in revenue.
Joplin has been involved in the investigation for five years. Tuttle said the pandemic had temporarily reduced the numbers seen.
In the survey's first year, 2017, Joplin's credit card charges reflected the attendance of 20,000 visitors who spent approximately $5.5 million.
"In 2020, the pandemic had an impact, but 2021 is a good bounce back from there," Tuttle said.
It sees a mix of international visitors so far this year. Those who have entered the register of the Tourist and Convention Bureau are those who have come from the United Kingdom, Spain, Portugal, Greece and Switzerland. Recently, three tour buses with guests from the UK stopped in Joplin and were greeted by Mayor Doug Lawson.
Additionally, there have been domestic travelers from all 50 states so far this year.
A portion of tourism revenue enters the Joplin Convention and Visitors Bureau through a 4% hotel and motel tax.
"That's an incredible number of people coming to town and being welcomed by our citizens," Tuttle said. "We looked at the listings, and it's not all of the Route 66 visitors. Many are here for the industry. We have Canadian-based companies and Brazil-based industries" bringing people to Joplin for business.