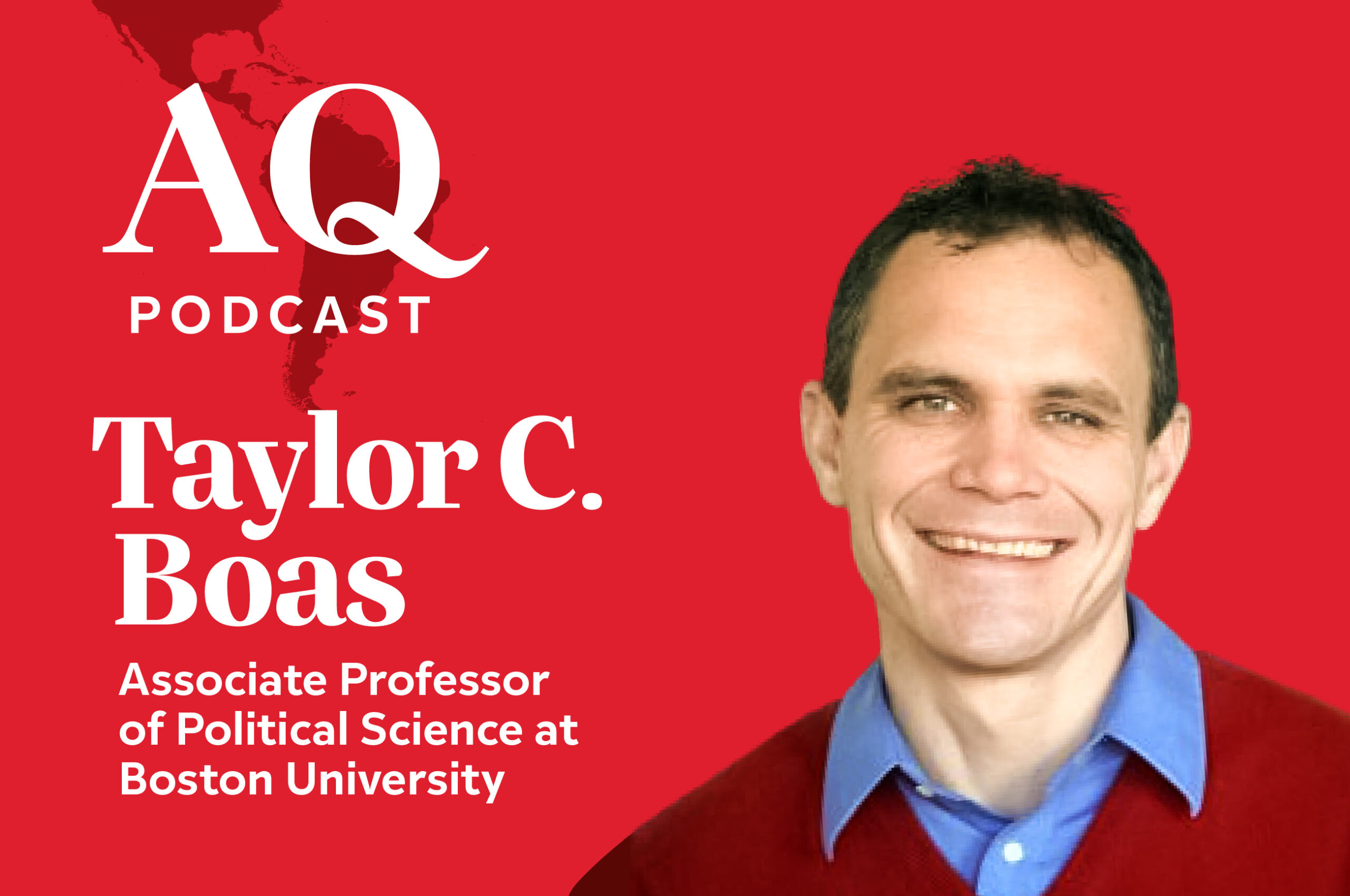 How Evangelicals are Transforming Politics in Latin America
The spread of evangelical Christianity is changing politics in Brazil, Peru, Chile, Bolivia, and elsewhere in Latin America. In this episode of The Americas Quarterly Podcast, we examine how far this has gone in a number of countries, from Brazil to Guatemala, and what this means for future elections in the region. Our guest, Professor Taylor Boas, is the author of Evangelicals and electoral politics in Latin America: a kingdom of this world, which is expected to be released in February. Professor Boas argues that we are likely to see a stronger alliance between Evangelicals and Catholics, and that while there have been electoral successes, Evangelicals may actually lose the culture wars in the region.
Listen to this episode and subscribe The Americas Quarterly Podcast on Apple, Spotify, Google and sound cloud
Guest:
Taylor C. Boas is Associate Professor and Chair of the Department of Political Science at Boston University
Host:
Louise Franco is a publisher, writer and producer of podcasts at Quarterly Americas
Further reading:
For Latin American evangelicals, Bolsonaro is just the start by Amy Erica Smith
Brazil's evangelical left by Ana Ionova
Lima's new mayor looks like a Peruvian Bolsonaro by Will Freeman
QA Podcast | Surprising election in Brazil: what's next?
Key words: QA Podcast, Brazil, Brazilian elections, central America, Chile, evangelicals, Peru, Religion
The opinions expressed in this article do not necessarily reflect those of Quarterly Americas or its publishers.